Featured Product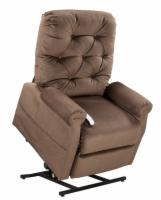 Your Cost:
$779.00
$692.00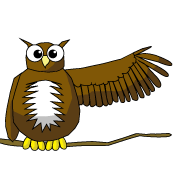 Why Buy From A1 Lift Chairs?
There's plenty of reasons to buy your new lift recliner from A1 Lift Chairs rather than another retailer. For starters, our lift chair specialists who assist you in placing orders over the phone are more than just call center employees reading from a script. We ensure that every product specialist undergoes rigorous hands-on factory training to understand the particular benefits of each lift chair model. In many cases, our product specialists have worked in another aspect of the mobility business, such as product manufacturing, delivery, or setup, which gives them a unique insight into the needs of our customer base.
We also employ multiple fail safes into our order processing to ensure that you receive exactly what you ordered. Shortly after your order is placed, you will receive a confirmation email stating the item you selected and giving you direct contact information for the specialist who assisted you. If you notice any irregularities in this email or the product listed isn't what you ordered, you can contact us right away to correct the issue.
A1 Lift Chairs is a family-owned and operated business with more than 10 years of experience supplying lift chairs directly to the public at the lowest possible price points. We strive to be the kind of business with whom we would want our own loved ones to deal if they were ever in need of a lift recliner. If you are dissatisfied with any part of your shopping experience here, we invite you to give us your feedback so that we can change our practices for the better and ensure your satisfaction. Click here to view our Contact Us page, where you can reach us via telephone or postal mail, or use the online contact form to email us directly with your problems or concerns.
Our 110% Low Price Guarantee
At A1 Lift Chairs, we're so sure we can offer you the lowest published price on a lift chair that we offer you this simple, no-strings-attached guarantee: If you find a product identical to one we carry with the same features at a lower advertised price than the one we offer, whether it's online or in a brick-and-mortar location, we will refund 110% of the price difference to you - even up to ten days after you've bought from us! Don't delay your shopping process looking for the best deal - order the product you want from us today, and if one of our competitors publishes a better price, call our product specialist with the details to get your refund!

With each passing day, families are having to stretch a dollar just a little farther to make ends meet. At A1 Lift Chairs, we guarantee that our special offers add up to big savings. The good news is that, unlike grocery stores or big box retailers that require you to hunt down a special offer on a website or in a newspaper, A1 Lift Chairs will deliver special offers for our products directly to your email inbox - no hunting or clipping is required! These offers work on orders placed via our website or on the phone, too, so you can place your order however you prefer, and still get a the deals! To sign up for our special offers, please click here or look for the special offer icon as you browse our selection.

As you browse the A1 Lift Chairs website, you may notice that certain lift chairs we sell are marked with a green icon depicting a small rabbit that says, "Quick Ship Product". Because our manufacturers stock certain chair builds in larger quantities in the warehouses, we can guarantee that these items will ship faster than custom-built lift chairs. This means that these lift chairs can be shipped within 48 hours of placing your order if you elect to have your chair covered in a Quick Ship upholstery fabric. To ensure that you are choosing a Quick Ship fabric selection when ordering your lift chair, we recommend calling our product specialists at 1 (800) 252-2779. Quick Ship options will vary from item to item; our specialists will inform you of your options when ordering.